Adult Support and Protection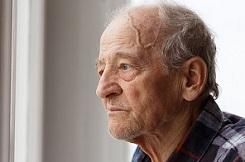 Adults can be as much at risk from harm as children. Don't keep it to yourself if you're worried or your instincts tell you something isn't right.
Warning signs
You might notice that an adult is:
not dressed or eating properly or not getting medical treatment
scared, withdrawn or uncomfortable around certain people
asked to do things or touched in a way they don't like
being hit, shaken or hurt or has unexplained cuts and bruises
Report a concern about a vulnerable adult
Call 030 33 33 3001 and ask for the duty social worker
Everything you say will be in the strictest confidence when you call us and you don't have to tell us your name if you don't want to. Let us know:
information about the person and anyone they live with
details of what you saw or heard which worried you
Other ways to contact someone:
Police emergency line - call 999
Police non-emergency line - call 101 you do not need to leave your name, but it would help for more information.
Out of hours service - call 01387 273660 or email socialworkoutofhours@dumgal.gov.uk
What we'll do
We have a duty to act on information we receive. We'll look at any concerns, seek more information about the situation and take any appropriate action or offer support.
Reports
Are you concerned about a loved one's drug or alcohol use?
Download the BeingThere posters:
ASP-BeingTherePosters2020 [246.75KB]
Corona Virus: Safeguarding Adults in Challenging Circumstances
Download important information on protecting vulnerable adults. Click on the link below:
Corona Virus Safeguarding Adults - Download [214.55KB]

The Herbert Protocol
The Herbert Protocol helps Police in their search for missing vulnerable people. Download the flyer and form below for more information.
The Herbert Protocol - What is it? How does it work? [221.94KB]
Download the Herbert Protocol Form 2021 [94.84KB]
Download the Herbert Protocol Poster 2021 [98.93KB]
Download the Herbert Protocol Easy Read Form 2021 [335.82KB]
Modern Slavery
Modern Slavery cuts across all Public Protection strands: i.e. Adult Support and Protection, Child Protection and Violence Against Women and Girls.
Download the Tackling Modern Slavery Guide [749.16KB]
Click here to read more about Human Trafficking.
Self-neglect and Hoarding plus Other Useful Downloads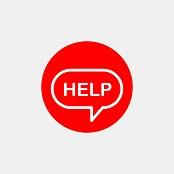 Harm is a deliberate injury or damage to someone, be it physically or psychologically.