Help for people living with domestic abuse
There are many local and national organisations that can help if you're suffering because of domestic abuse or other forms of violence.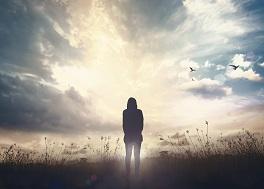 You can call Police Scotland on 101 (or 999 in an emergency) if you or someone you know is a victim of domestic abuse or other forms of violence. You can also call the National Domestic Abuse Helpline on 0800 027 1234 (24hrs).
People can ask the Police about the background of their partner or of someone they are seeing if there is a concern that they may be abusive. People can also ask about the partner of someone they know if there is a concern that they may be abusive. Professionals can do this too on behalf of someone they are supporting.

Accommodation
Safe refuge is crucial for victims of domestic abuse and violence.
Call Dumfries and Galloway Council on 030 33 33 3000 or 0800 811 505 if you have nowhere to stay. They'll help you find accommodation and discuss long term options.
There are also two local agencies that can help women and children. This includes emergency accommodation, with specialist facilities for older or disabled victims.
Both agencies operate a 24 hour on call service, offer outreach support in your community and have drop-in facilities. Victims of abuse can get practical and emotional support to tackle abuse and get further help.
TARA - Trafficking Awareness Raising Alliance - 0141 276 7724 can provide crisis accommodation for victims of sex-trafficking (prostituted women) who are over 18 years old.

Specialist help for children and young people

Other sources of support
Did you know that if someone put your intimate images on the Internet
without your consent they can be removed?
Click HERE to find out more
0345 6000 459 - 10 am to 4 pm, Mon. to Fri.
help@revengepornhelpline.org.uk

Further information