Violence Against Women and Girls
Women and girls often experience several forms of violence based on their gender including domestic abuse.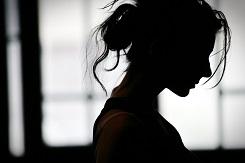 These can include: domestic abuse; forced / child marriage; incest and childhood sexual abuse; female genital mutilation (a.k.a. female circumcision / cutting); so-called 'honour' crimes / 'honour' killings; sexual harassment; stalking; prostitution; sex trafficking; pornography. Thousands of women in Scotland and millions around the world are affected by these forms of violence.
Domestic abuse is the most prevalent form of violence against women and girls in Scotland and in Dumfries and Galloway.
Help is available; you're not alone. These organisations are willing to listen to you and to help you:
Police Scotland 101 (or 999 in an emergency)
National Domestic Abuse Helpline 0800 027 1234 (24hrs).
Right to Ask: people can ask the Police about their partner's or potential partner's background if there is a concern that they may be abusive. People can also ask about the partner of someone they know if there is a concern that they may be abusive.
Dumfriesshire and Stewartry Women's Aid - 01387 263052 or 07710 152772 (24hrs)
Wigtownshire Women's Aid - 01776 703104 (24hrs)
TARA - Trafficking Awareness Raising Alliance - 0141 276 7724 can provide crisis accommodation for victims of sex-trafficking (prostituted women) who are over 18 years old.
Specialist help for children and young people
ChildLine - 0800 1111
Female Circumcision / Cutting / Sunna / FGM
Disrespect NoBody
The Hideout
Other sources of support
Dumfries and Galloway Rape Crisis and Sexual Abuse Support Centre - 01387 253113
Social Work Services - 030 33 33 3001
Rape Crisis Scotland - 0808 801 0302
Men's Advice Line - 0808 801 0327
Muslim Women's Resource Centre - 0808 801 0301
Karma Nirvana Honour Network - 0800 5999 247
Modern Slavery Helpline - 0800 0121 700
Migrant (Trafficking) Help - 0141 884 7900
Forced Marriage Helpline Scotland - 0800 027 1234
Information for Adult Survivors of Childhood Sexual Abuse
Pornography Effects
Click HERE to watch! [8.18MB]
Human Trafficking
Human Trafficking happens when a person is forced or threatened, abducted, or lied to so that they agree to being transported to another country or other countries; or to another region or regions within a country to be exploited in prostitution, forced work and other forms of modern slavery, or for removing their organs.
Sex Trafficking is linked with the Prostitution and Pornography industries and is the main form of Human Trafficking affecting women and girls.
Human Trafficking in any of its forms is a violation of Human Rights.
Find out more:
Spot the signs! (it takes you to the Modern Slavery Helpline Website)
Video: Human Trafficking is happening in Scotland
Human Trafficking and Exploitation Strategy (Scottish Government)
Human Trafficking and Exploitation Guidance for Scottish Local Authorities (COSLA)
Human Trafficking and Exploitation Guidance for Health Workers (NHS)
Human Trafficking Leaflets and Posters:
Click HERE to Access the DAART Training for Professionals
This training is an introduction to Domestic Abuse and provides an overview of the main considerations when responding to Domestic Abuse. However, it does not replace specialist training.

Download: Domestic Abuse Reform in France (and the Links With UWS and the Violence Agsint Women and Girls Subcommittee)
John Sturgeon, lecturer in Social Work at the University of the West of Scotland, Dumfries.
UWS 2021 [188.04KB]